Company Information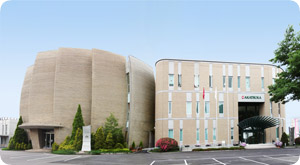 Akatsuka Group operates through a diversity of fields striving to achieve our corporate goal of working "For All Life on Earth". We don't take this mission lightly. Many of our initiatives revolve around "FFC Technology", an entirely new technique which improves the innate functions of life through water. We will continue to pursue the myriad of possibilities for this new technology and transmit the promises of FFC Technology to the world. This is our contribution not only on a macro level to the global environment, but also in everyday life contributing to people's personal health.
Founder of Akatsuka Group
Mitsuo Akatsuka
President and CEO
Koichi Akatsuka
Group Companies
Akatsuka Garden Co.,Ltd.
Akatsuka Co.,Ltd.
FFC Japan Co.,Ltd.
International Affiliates
Akatsuka Orchid Gardens Inc., Hawaii
Akatsuka Orquidario do Brasil Ltda.
Akatsuka Nursery Thailand Co., Ltd.